Description on how SUNRISE and Earn works.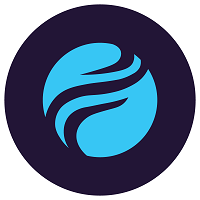 POLAR Shares ($SPOLAR)
are one of the ways to measure the value of the Polaris Finance protocol and shareholder trust in its ability to maintain pegged assets close to peg. During epoch expansions the protocol mints pegged assets and distributes it proportionally to all $SPOLAR holders who have staked their tokens in the
Sunrise (Boardroom).
$SPOLAR holders will have voting rights (governance) on proposals to improve the protocol and future use cases within the Polaris Finance ecosystem. $SPOLAR has a
maximum total supply of 50001
tokens distributed as follows:
DAO Allocation: 4500

$SPOLAR vested linearly over 300 days

Team Allocation: 4500 $SPOLAR

vested linearly over 300 days

Remaining 41000

$SPOLAR are allocated for incentivizing Liquidity Providers in two shares pools for the next year

Initial mint: 1 $SPOLAR minted upon contract creation for initial pool
Sunrise is place where you can use your
$SPOLAR
to farm one or more of our pegged assets.
Deposits / Withdrawal of $SPOLAR into/from

SUNRISE

will lock $SPOLAR for 3 epochs and pegged assets rewards for 2 epochs.

Pegged assets rewards claim will lock staked $SPOLAR for 3 epochs and the next pegged assets rewards can only be claimed 2 epochs later

Distribution of pegged assets during Expansion

80%

as Reward for Sunrise $SPOLAR Stakers

Epoch Expansion:

Current expansion cap base on pegged assets supply, if there are BONDs to be redeemed, 65% of minted pegged assets goes to treasury until its sufficiently full to meet BOND redemption. If there is no debt it will follow max capped expansion rate.
Next Epoch indicates a countdown timer to the next epoch. (Each epoch duration lasts for 6 hours)
APR
refers to the simple returns in $USD value relative to the amount of $SPOLAR staked ($USD value).
Note: APR fluctuates from time to time and is dependent on certain factors such as:
Amount of $SPOLAR staked in

Sunrise

(Locked Value)
Sunrise
will
not
mint any pegged assets (
NO REWARDS IN
SUNRISE
) while TWAP < 1.01
Debt Phase take place on the expansion epochs that start after a contraction period where there are still BOND assets to be redeemed.
65% of Expansion during Debt Phase is allocated to the Treasury Fund to prepare for the BOND assets redemption. This amount is still reserved whether or not BOND asset holders are redeeming bonds or not.
Once BOND assets in treasury is sufficiently full to meet all circulating bond redemption, expansion rates will resume to normal.
BOND assets emitted per epoch during contraction periods can be found on Regulations.
Pair your tokens to make LP like POLAR/NEAR and stake it in
Earn
farms to earn $SPOLAR tokens
LP2 - LP7 are controlled by built-in bot and he is controlling allocation between these pools based on their TVL to make sure the ARPs are same on these 6 LPs. The allocation for these 6 LPs is > 60%
22 600
$SPOLAR
Shares Pools (Shares Reward) available for 12 months:
SPOLAR/NEAR LP1 > 40% Allocation:

18400

$SPOLAR

POLAR/NEAR LP2 > Allocation is calculated every 6hrs by bot based on pools TVL

POLAR/stNEAR LP3 > Allocation is calculated every 6hrs by bot based on pools TVL

ETHERNAL/ETH LP4 > Allocation is calculated every 6hrs by bot based on pools TVL

ORBITAL/wBTC LP5 > Allocation is calculated every 6hrs by bot based on pools TVL

USP/USDC LP6 > Allocation is calculated every 6hrs by bot based on pools TVL

TRIPOLAR/xTRI LP7 > Allocation is calculated every 6hrs by bot based on pools TVL